1) How will Kallipoli solve social problems?
Basically social problems stem from ignorance of people. Ignorance leads to fear, which leads to greed that leads to all other social problems. Kallipoli offers the quickest and most effective way to bring truth to the lives of people and to propose to society and mankind a new way of life. This new way is based on collectivity and simplicity, combined with a new way of "being" not only is it feasible, but similar works on the outside derail that it is the key in seeking man for a more lasting and essential bliss, abundance And wellness.

2) What is Kallipolis' innovation in relation to similar projects?
Collectivity – We will co-create it with all members of the group, institutions, institutions and businesses.
Location – Proximity to the center of Athens so that people do not have to change their work in a violent way.
Implementation – We do not start the slow and gradual implementation rather than shape the vision, inspire, concentrate the different pieces of the project and implement the different aspects of the project at the same time.
Philosophy – We have an overall view of the project and a strong scientific and philosophical basis.
Experience – The team has experience in dealing with major collective and altruistic projects.
Capabilities – Team members have negotiated, signed and implemented projects of great monetary value (exceeding 70m euro).
Knowledge – The project is based on the experience of already successful projects as we are linked to the global community.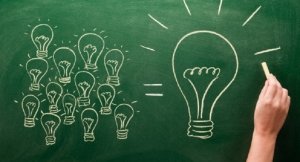 3) Have you done some pilot action to date? If yes, give a brief description of the action and social value it has created.
Kalipolis has emerged through a contribution group. It's not a way of escaping society but the most wonderful contribution work towards society offering new solutions to old issues. Other projects that our team has organized are the following:
1st Solidarity Crossing
1st Well Being Festival
2nd Well Being Festival
3rd Well Being Festival
1st Athens Spirit Film Festival
Marathons and fund raising for organizations that inspire with their work
Monthly cooking for people in need of food
Speeches at conferences, schools and groups to inspire in terms of contribution and personal development.
Interviews on television and radio shows and other media to shape new concepts of collectivity and awareness.
The team has raised over 50,000 euros through its work and has touched the lives of 100,000+ people.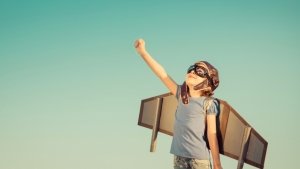 4) What are the social enterprise's sources of income so that it is economically viable?
The business is based on the creation and cultivation of a property that is autonomous and fully viable. At the same time, it produces and offers a range of top quality products and services such as:
Personal Development Training (Seminars, Speeches, Yoga, Meditation, Energy Therapies, Music Therapy etc.)
Artistic activities (Musical, Theater and more)
Medical care
School for minors
Accommodation (Hostel, Residences)
Diet – Meals
Nutrition – Fruits, eggs, milk and derivatives
Events
Other sources of revenue are:
Sponsors
Crowdfunding
Collaborations
Store
E-shop
Imports – Exports
Breeding of pets and other animals
Donations